So one of my favorite bloggers is hosting a challenge. Which is perfect for my competitive nature. Seriously, any time there's a competition, you can count me in. All the motivation I need is "challenge" or "contest." (Even if I don't often win).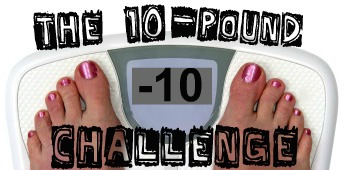 So here's the scoop – there's some awesome prizes, and you can win money – and who doesn't like money?? All you have to do is lose 10 lbs in 12 weeks. Which is like…a pound a week. Doable? I think yes.
This week's workouts
Mon: 30 min elliptical (because I was a slacker and didn't workout this AM)
Tues: run 30 min (AM!)
Wed: yoga/strength
Thurs:  run 30 min (AM!)
Fri: Spin in the AM
Sat: yoga? run? (what to do while in up north…what to do…)
Sun: yoga (when I get home)
I didn't workout yesterday. However I did run a lot of errands and was constantly on the move so there was that.
So what are you waiting for? Are you going to join in the competition or are you just going to let me kick all y'all's bootays? 😉
Sign up HERE!