Back in '04…at the DNC, I was lucky enough to have so many opportunities –
I met John Cusack, I met a number of Vermont Politicians as an alternate delegate for our delegation, I saw President Obama speak before he was a senator, I was on stage when John Kerry accepted the nomination but – the only meeting that mattered that week to my now husband who wasn't even a blip on my radar back then, was meeting Bono.
Note the awful quality from my 2004 era cell phone. I didn't even know what blackberries were!! I thought flip phones were the shizzle!!!
You see, Hubs has a man-crush on Bono. He's seen U2 9 times now – we're going to his tenth and my second show…tomorrow down at NC State. It was my wedding gift to him, bought way before the wedding, knowing that he was bummed to see them only once stateside this tour, but when I found out they were within a five hour drive?! On a saturday?! And we've never been to Raleigh?! The tickets weren't expensive so it seemed worth it.
It is worth it.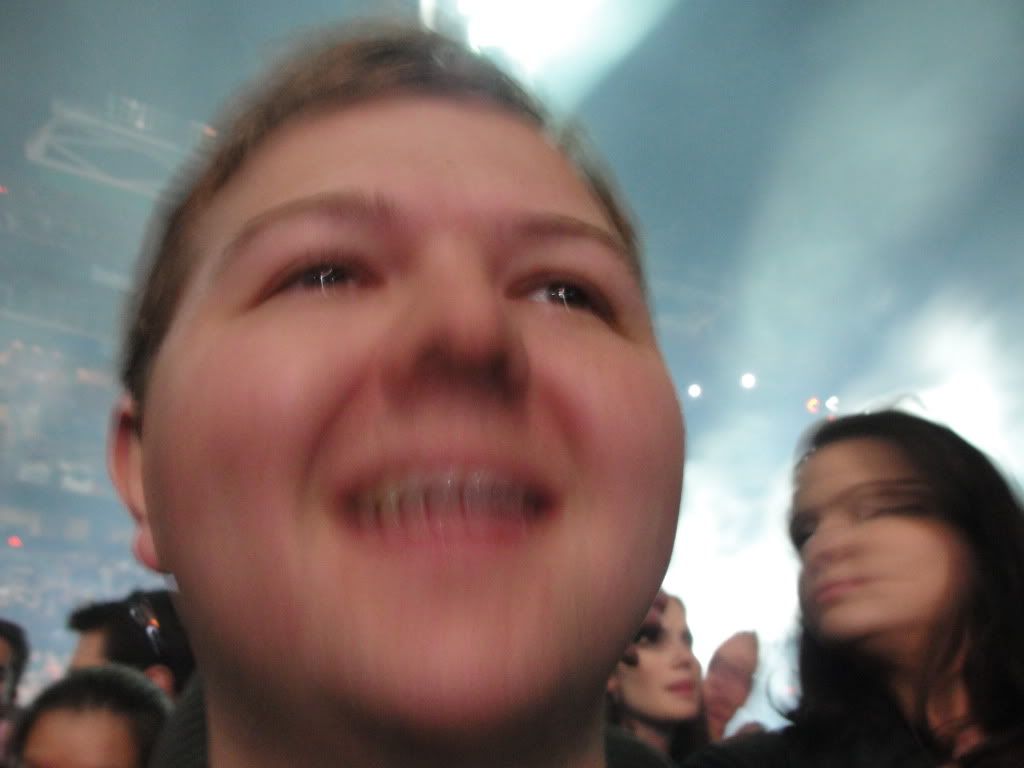 Super Fan Boy – taken during the show. He got really excited. It was awesome.
But then…so was all of this….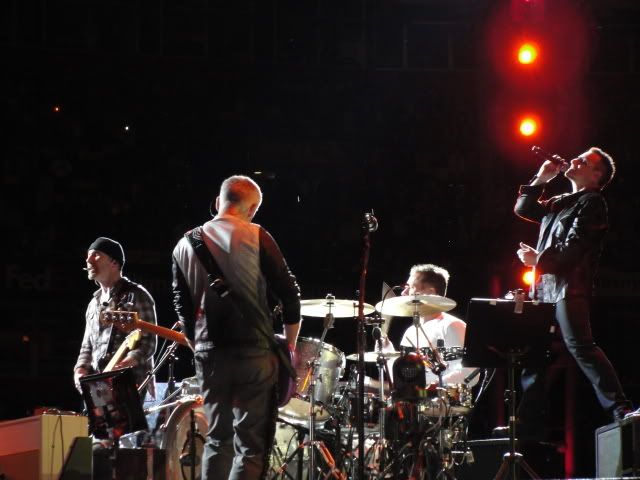 My sixteen year old self cried a little bit when they played "with or without you" during the encore, I have a very vivid memory of my first heartbreak and hearing that song play out of a car with an open door when my high school "sweetheart" and I saw each other for the first time after he confessed to "cheating" on me with a girl he met online that he was supposed to breaking things off with. She gave him a hickey that weekend – the triteness of it all is amusing but my sixteen year old self was not so amused after telling him she loved him only a week earlier or so.
I still love the song, it marks a moment in my past but Tuesday night – as Hubs has said before was truly a religious experience. There's nothing more moving than hearing "New Years Day" dedicated to one of your favorite politicians ever. Never has music been so moving to me. And "beautiful Day" was the song we were introduced to at our wedding (well…ish) so it all…just hit a spot. A spot that needed to be moved by music so incredible you're left just saying "wow" at the end of it all.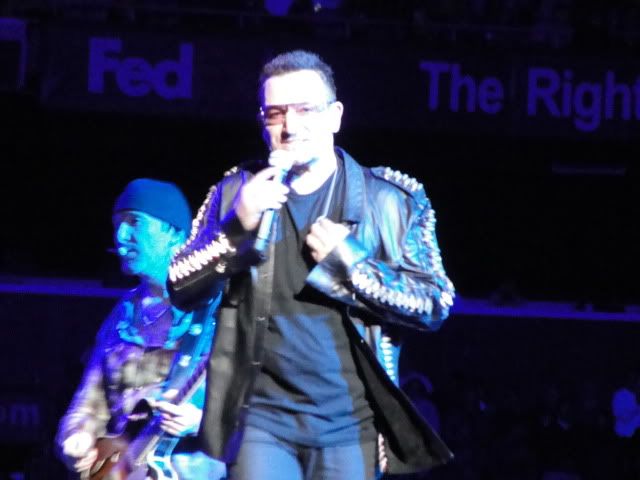 Totes bad a$$.